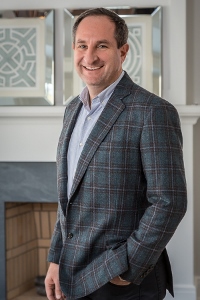 Robert Haroun
President, SIR Development
rob@sirdev.com

Rob Haroun, President of SIR Development, is a mechanical engineer with a passion for homebuilding and a distinct eye for quality construction. Rob is the hands-on director of the development and construction of each SIR home, overseeing all three of SIR's Project Managers from initial property acquisition to its completion. A graduate of Rensselaer Polytechnic Institute, Rob founded SIR Development in 1993. The company has since built close to 150 residences in Fairfield County. At SIR, Rob has developed an outstanding team of construction and design professionals, which includes a Connecticut licensed Building Inspector and in-house framing division.

Recently, Rob has become more involved in commercial development in Westport and Norwalk. He spearheaded a project in the East Avenue Village District of Norwalk, across from City Hall, designing and building Berkshire Hathaway's newest office complex. Shortly thereafter, he purchased the iconic, circa-1908 building that was once Westport's Town Hall located on the Post Road. His most recent commercial project, the new 4,600 square foot retail building located at 100 Post Road East, is the first new retail building in downtown Westport in over 40 years and was awarded the 2013 HOBI Award for Best New Commercial.

Rob is a graduate of New York Law School, and a founding partner of Sofer & Haroun LLP, an intellectual property law firm based in Manhattan. A resident of Westport for over 20 years, Rob knows that homeowners "like to know that their builder is in the neighborhood."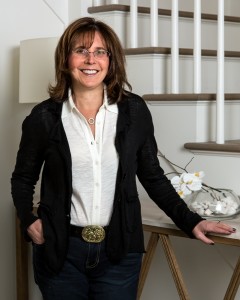 Julie Haroun
Manager of Sales and Marketing
julie@sirdev.com

Real Estate Broker and Attorney Julie Haroun is responsible for each SIR Development project from pre- to post-construction stages. An expert in new construction sales of single family homes in Westport, Julie supervises the securing of all properties and required permits for SIR homes. She is also responsible for SIR's sales and marketing department. She is committed to ensuring customer satisfaction through providing high quality and excellent dependable service.

Julie has over 25 years of diverse real estate experience. She practiced real estate law at Weil, Gotshal & Manges. She also sold condos and co-ops for Time Equities Inc. in New York City. Julie was a top producing Broker at Coldwell Banker/Riverside-Shavell for over eight years. She went on to form Westport Residential, SIR Development's exclusive sales agecy, where she serves as Managing Realtor and is the two time recipient of New Home Broker of the Year for 2015 and 2016 HOBI Awards.

Julie earned a BA degree from the University of Michigan and a JD degree from New York Law School. She has been coming to Westport since she was six years old, when her parents had a weekend summer home. The Haroun's, including Julie and Rob's three children, have been full time residents of the Westport community since 1993.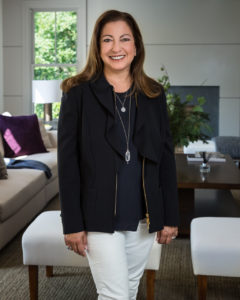 Elayne Landau
Vice President, Development
elayne@sirdev.com

Elayne focuses on new project planning, development and design as well as overseeing projects under construction. She works closely with Rob, as well as architects, designers, project managers and the sales team to help successfully guide projects through all stages of development – from land acquisition through construction and sale.

Elayne has over 25 years of real estate experience. For ten years she was a real estate attorney with the New York law firm of Weil Gotshal & Manges. Since moving to Westport in 2003, she has been one of Westport's top producing real estate brokers specializing in new construction and beach properties. As Vice President at SIR and Principal at real estate investment company Compo Point Partners, SIR's partner on various projects, Elayne's current focus is on luxury home development. Elayne has a law degree from Fordham Law School and a Bachelor of Science from New York University. She lives in Westport with her husband Matt and has two grown children living in NYC.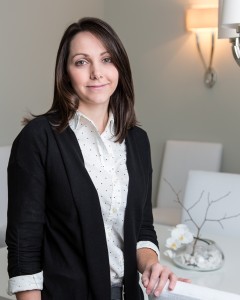 Stephanie McDowell
Controller
stephanie@sirdev.com

Stephanie McDowell is responsible for all the financial aspects of the operations of SIR Development, including the maintenance of accounting records with a comprehensive set of controls and budgets. Stephanie also oversees SIR's sub contractor and supplier relations to ensure proper performance. Stephanie is well known by SIR clients for her friendly attitude and commitment to customer service.

Stephanie joined SIR in 2006 and helped the company grow into the success it is today. A versatile professional, she possesses a solid foundation in real estate and is a licensed sales associate. Stephanie is a native of Fairfield and attended Gibbs College in Norwalk, Connecticut where she received an Associates Degree in Visual Communications.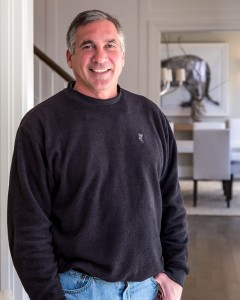 Bill Huminski
Project Manager
bill@sirdev.com

Bill Huminski supervises the completion of all finish aspects of SIR homes. Bill is a hands-on project manager, talented and meticulous with every detail of the construction process. He comes to SIR with over 20 years of experience in construction management. Because of Bill's extensive residential construction knowledge, SIR is able to offer sophisticated finishes, normally found only in four million dollar plus homes, throughout the SIR product range. All SIR Development Homes benefit from Bill's outstanding focus and expertise.

Bill was born in Norwalk. Early in his career, he worked for ETM Construction. Bill started his own construction company in 1995 which built both spec and custom homes. He also worked for five years as a project manager for Milton Development in Westport, supervising over 25 projects ranging up to five million dollars. He currently resides in Easton with his wife and two children.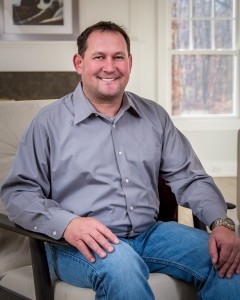 Robert Dzienis
Project Manager (Structure)

Robert Dzienis was instrumental in the creation of SIR Development's framing division back in 1997. As supervisor of SIR's framing division, Robert is responsible for the shell of the structure of each SIR home. This includes framing, roofing, siding, window and door installation. Robert steps in to manage each SIR project once the foundation is set and supervises the various "shell" trades. He makes sure that each stage of construction lives up to SIR's superior level of fit and finish. His oversight during the early stages of construction ensure that each SIR Development home is created with precision.

Robert, a talented and experienced carpenter with an eye for detail, has been involved with residential construction for the past 17 years. Robert was born in Poland and originally trained as a plumber before joining the army. After immigrating to the United States, he took an apprenticeship in construction and has remained in the field ever since. Robert lives with his wife and two boys in Stratford.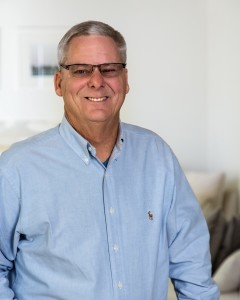 Mike Hanafee
Exterior Property Manager
mike@sirdev.com

Mike Hanafee is SIR Development's Exterior Property Manager. He is responsible for assisting the landscape architect in the design and procurement of all of SIR's residential landscape projects. In coordination with SIR's Project Managers, Mike also supervises the landscape installation of each project from start to finish. From concept to completion, Mike's passion for detail and quality are evident in all his landscape projects. His "can do" attitude and positive manner assures a smooth transition from the construction phase to the finished landscape and grounds

Mike's expertise in the horticultural field spans over 35 years. His work includes 12 years with Blondie's Treehouse in New York City and over 15 years with L&L Evergreen in Norwalk. Mike attended Bryant and Stratton College in Boston where he received a BA degree in marketing. He later attended the School of Horticulture at New York Botanical Gardens Landscape Design & Gardening. Mike was born in Greenwich, Connecticut and now lives in Norwalk with his wife, Pat. He enjoys spending time with his 3 granddaughters, especially at their sporting events. Winter months will find him biking and fishing in the Florida Keys.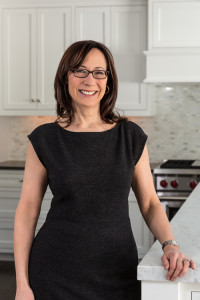 Sandy Rappaport
In-House Sales Representative
sandy@sirdev.com

Sandy Rappaport is responsible for coordinating the sale of each SIR Development project as liaison to the Manager of Sales & Marketing and the SIR In-house Design Team. Sandy has a detailed knowledge of all SIR projects including construction specifications and projected completion dates. She is committed to ensuring a seamless process for every SIR Homebuyer.

Sandy is a licensed real estate agent and has been active in the Westport real estate market for over 7 years. Prior to becoming a Realtor, she served as Director of Special Projects and Financial Planning at The Long Island College Hospital in Brooklyn. She holds a Bachelors degree in History from the University of Michigan and a Masters degree in Public Health from the University of North Carolina.

Sandy and her husband, Mark, have lived in Westport since 1991. They have two daughters. Sandy is a member of the National Association of Realtors, Connecticut Association of Realtors and the Mid-Fairfield County Association of Realtors.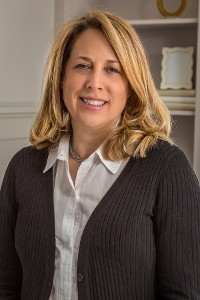 Lori Popkin
Land Specialist
lori@sirdev.com

Lori Popkin is the in-house Land Specialist for SIR. Her primary responsibility is to review, evaluate and appraise potential new properties for development. Her in depth knowledge of zoning, conservation and building regulations provides homeowners with the added benefit of discussing a possible home sale with someone who is familiar with all these regulations. In addition, Lori comes to this position with over 7 years of new construction development experience having partnered in the construction of numerous single family homes in Wesport. Lori is well-regarded for her even temper and is known as someone that will get you the answers to all of your questions.

She is a licensed real estate broker and focuses her practice on finding the highest value of a property – be it a teardown, renovation or resale. Lori is a member of the National Association of Realtors, the Connecticut Association of Realtors, and the Mid-Fairfield County Association of Realtors.

Lori and her husband, David, moved to Westport in 1993, and have three children.
Katy Sharog
Designer Consultant
katy@sirdev.com

Katy Sharog joins SIR Development with over 14 years experience in interior design including 4 years at Lillian August and 10 years at HB Home Westport.

Katy is involved in all the stages of construction in a new home. She works closely with other SIR team members in the planning and coordination of all design elements including plumbing & lighting fixtures, paint/stain selections, stone countertops, kitchen and fireplace designs.

As SIR's Designer Consultant, Katy is the first point of contact with SIR homeowners with design selections and addressing any questions or post closing warranty issues.

Katy lives in West Haven, Connecticut with her husband and three children.